- The Preston Cinema "Light Ranger 2" with its last accessories and updates in matter of graphic interface displayed on the camera image.
- The Preston Cinema "Motor Driver 4 (MDR-4)", latest item of the FIZ line of products, is a compact and light weight version of the famous MDR-3 still fully compatible with this one. Specially designed for the light weight configurations like the Steadicam, Drones and other "3-axis Gimbal", the MDR-4 is able to control two motors.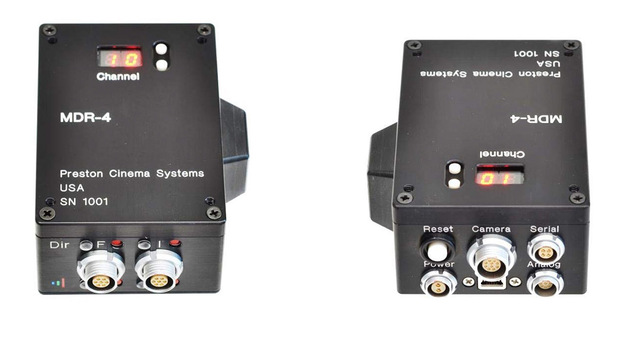 - A projection of our latest "HDS-Digital Lab" grading works.
We take this opportunity to introduce our new web site www.hd-systems.biz, where you will find a presentation of our various activities.
Do not hesitate to contact us :
contact@hd-systems.biz
tel : +33 1 48 13 25 60